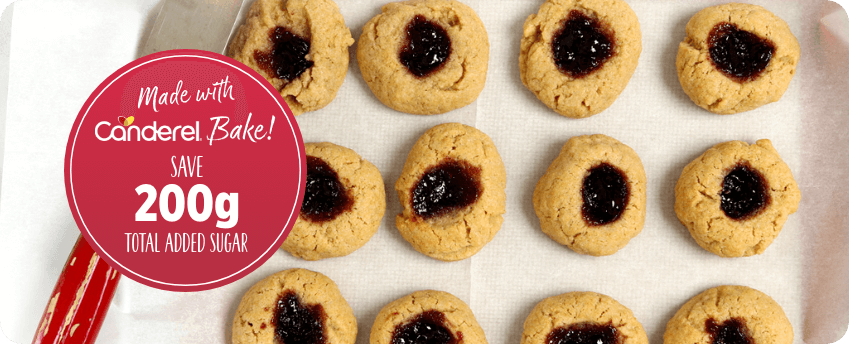 Method
Line 2 baking trays with greaseproof paper. Preheat oven to 170°C.
In a bowl beat together the butter, Canderel® Bake! Caster Sugar Alternative and golden syrup with a handheld mixer or wooden spoon. Add in the peanut butter and mix through. Beat in the egg and vanilla.
In a separate bowl, mix together the flour, baking powder and salt – and then add this to the butter mixture and stir through. Fold in the cranberries.
Spoon out a heaped dessert spoon full of cookie dough and place onto lined tray spaced apart – do not flatten. Make a little dent in the mound a drop in a teaspoon of jam. Carefully enclose the jam in the cookie dough but do not flatten.
Place in the oven and bake for 10-14 minutes (the less time means more gooey) until the cookies flatten slightly, go golden around the edge. Do not over-bake or they will lose their gooeyness – they will harden up once out of the oven.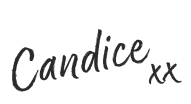 Ingredients
150g unsalted butter, soft
200g Canderel® Bake! Caster Sugar Alternative
2 tbsp golden syrup
150g crunchy peanut butter
1 large egg
1tsp vanilla bean paste
250g plain flour
1/2 tsp baking powder
Pinch salt
150g dried cranberries
5-6 tbsp Raspberry jam