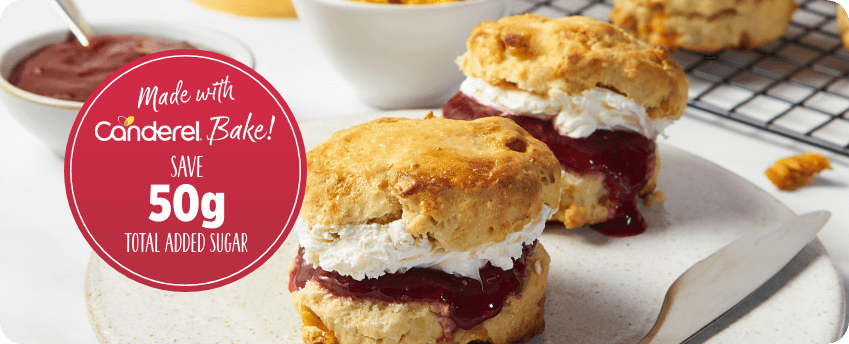 Method
Preheat the oven to 200°C (220°C non-fan) and grease 1 large, flat baking tray.
Add the flours, baking powder and a pinch of salt into a large bowl. Add the 75g butter to the flour and rub in with your fingertips, until it resembles breadcrumbs.
Stir in the Canderel® Bake! Caster Sugar Alternative, desiccated coconut and chopped mango and pineapple pieces
Put the milk into a jug
Add the eggs to the milk and mix. It should make up to about 275ml.
Make a well in the flour mix. Pour in three-quarters of the egg-milk mixture and use a blunt knife to mix. Add more milk mixture if a kittle dry (save a little to glaze). Finish mixing with your hands, but be careful not to handle too much
Lightly flour a clean surface. Turn out the mixture and use your hands to knead lightly bringing together. flatten it to about 2.5in thick. Cut out the scones with a round cutter. Bringing the dough back together to cut out more until all dough has been used. Or create one large round and cut into 8 triangles
Place the scones on the trays, making sure you have space in between each one. Brush a little of the leftover milk and egg mix over each to glaze, Place them in the oven for 12-15 minutes, until golden and risen.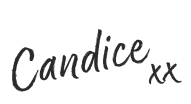 Ingredients
300g Self raising flour
150g strong white bread flour
2 tsp baking powder
Pinch salt
75g soft unsalted butter
50g Canderel® Bake! Caster Sugar Alternative
25g desiccated coconut
2 eggs
About 200ml whole milk
100g chopped dried mango pieces
100g chopped dried pineapple