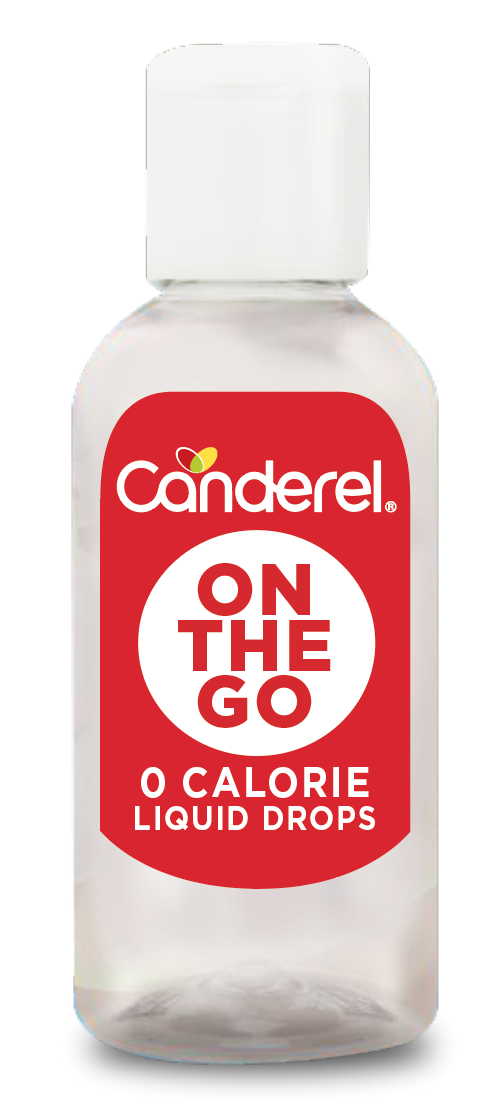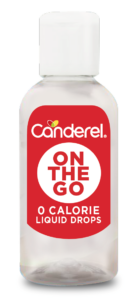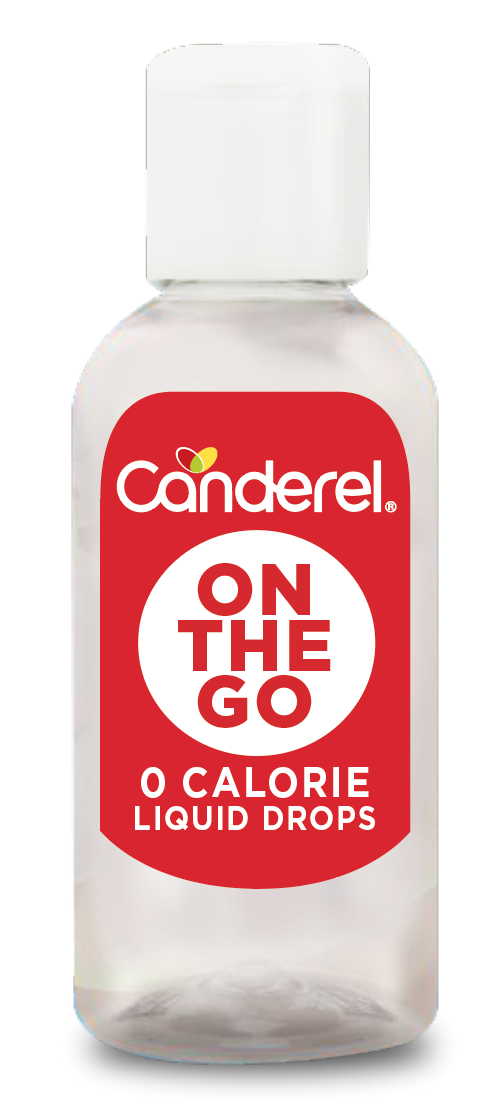 Great Taste
Canderel® On The Go helps you save on calories and maintain a healthier, balanced diet without having to compromise on sweet taste. With 0 calories and 0 sugar per serving, it is ideal for those on low calorie diets who want sweetness without the sugar.
Lactose Free
Canderel® On The Go is perfect for vegan & vegetarian diets as it contains no lactose. It's also gluten free.
Practical
This handy portable pack is ideal for on-the-go use with no stirring required and no waiting for it to dissolve. Ideal for travelling, picnics or just to keep in your handbag.
VErsATILE
You can sweeten anything from hot drinks to smoothies, sauces, porridge, cold drinks and even your favourite cocktails. With just 2 drops you get the same sweetness as one teaspoon of sugar.
Availability
Our Canderel On The Go is available in the United Kingdom only.
You can find it in: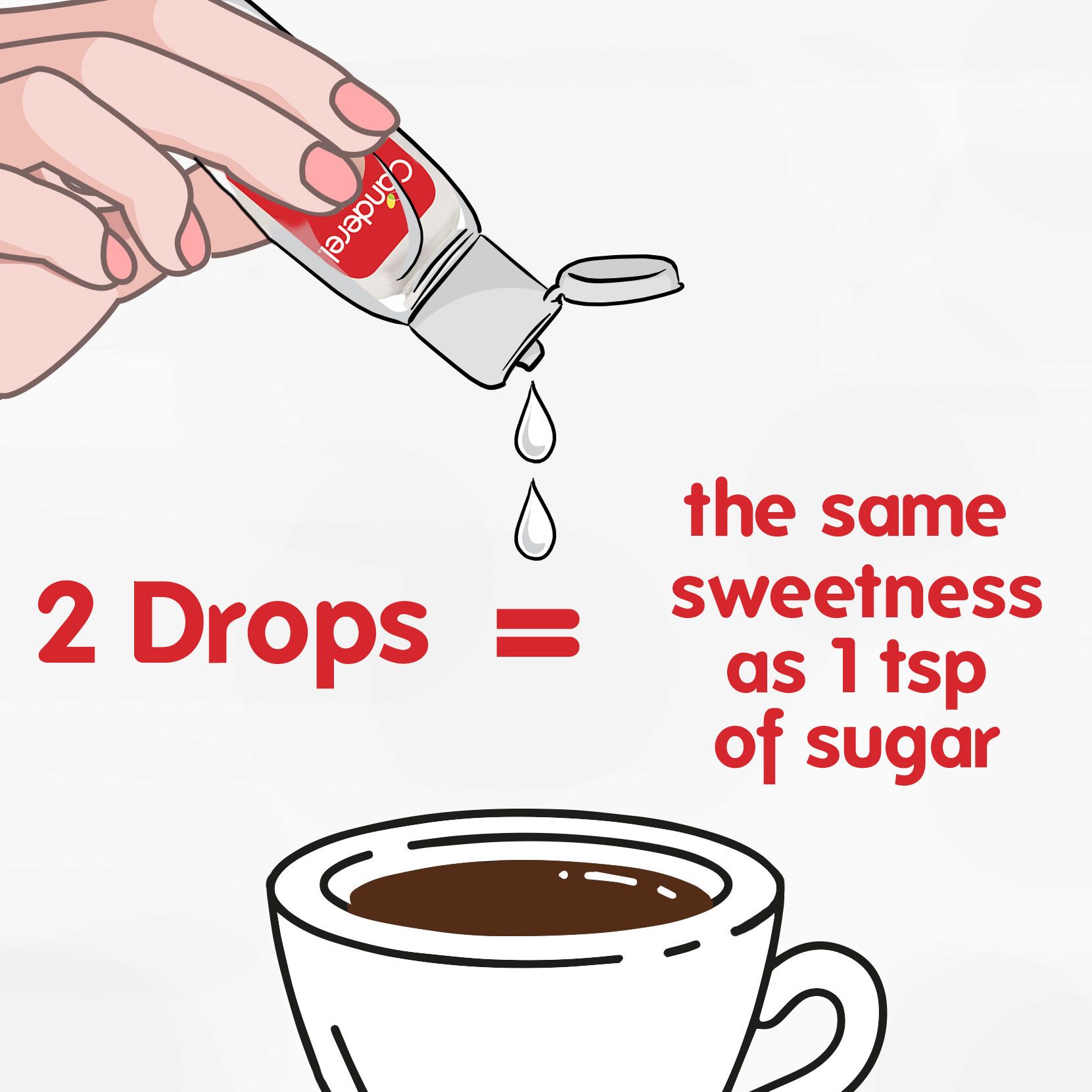 Nutritional Information
Suitable for diabetics as part of a balanced diet and suitable for vegetarians
1 serving = 2 drops

(0.2ml)

Per Serving
Per 100g
Energy
0kJ
(0 cal)
3kJ
(1 kcal)
Fat
0g
0g
of which saturates
0g
0g
Carbohydrate
0g
0g
of which sugars
0g
0g
Protein
0g
0g
Salt
0g
0.02g
Ingredients: Water; sweetener: sucralose (5.3%); acidifying agent: citric acid; preservatives: potassium sorbate, sodium benzoate.