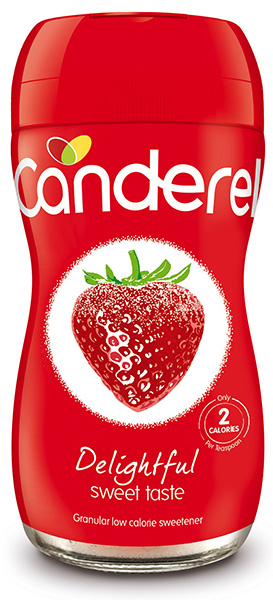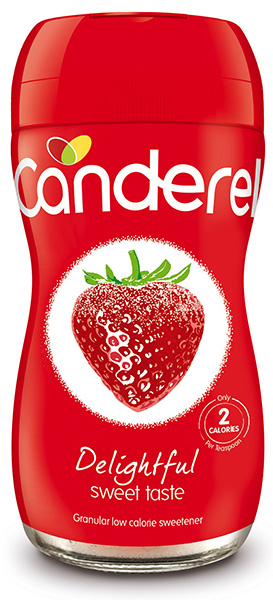 Practical
Canderel® Granules can be used spoon for spoon in cooking and baking. Divide your sugar quantity by 8 when weighing e.g. 80g of sugar = 10g of Canderel®. The Canderel® jars have specially designed lids that are perfect for sprinkling and dusting
Delicious
Canderel® helps you save on calories and maintain a healthy balanced diet without having to compromise on taste. Visit the Canderel® Kitchen for our latest recipes. You'll find everything from breakfast ideas to cocktails, along with ideas for light lunches, delicious main courses and scrumptious desserts. All with less calories.
Versatile
With only two calories per teaspoon Canderel® Granules are ideal to use as a replacement for sugar, helping you to follow a healthy lifestyle without compromising on taste.
Availability
Our 75g jar is available from all major retailers.
Nutritional Information
Suitable for diabetics as part of a balanced diet and suitable for vegetarians
1 Teaspoon = 0.5g (Jar contains 150 teaspoons)
Per teaspoon (0.5g)
Per 100g
Energy
8kJ
(2cal)
1597kJ
(382kcal)
Fat
0g
0g
of which saturates
0g
0g
Carbohydrate
0.5g
94g
of which sugars
0g
7.3g
Protein
0g
1.0g
Salt
0g
0g
Ingredients: Maltodextrin, Sweeteners: Aspartame* (1.02%), Acesulfame-K (0.68%), Flavouring.
*Contains a source of phenylalanine