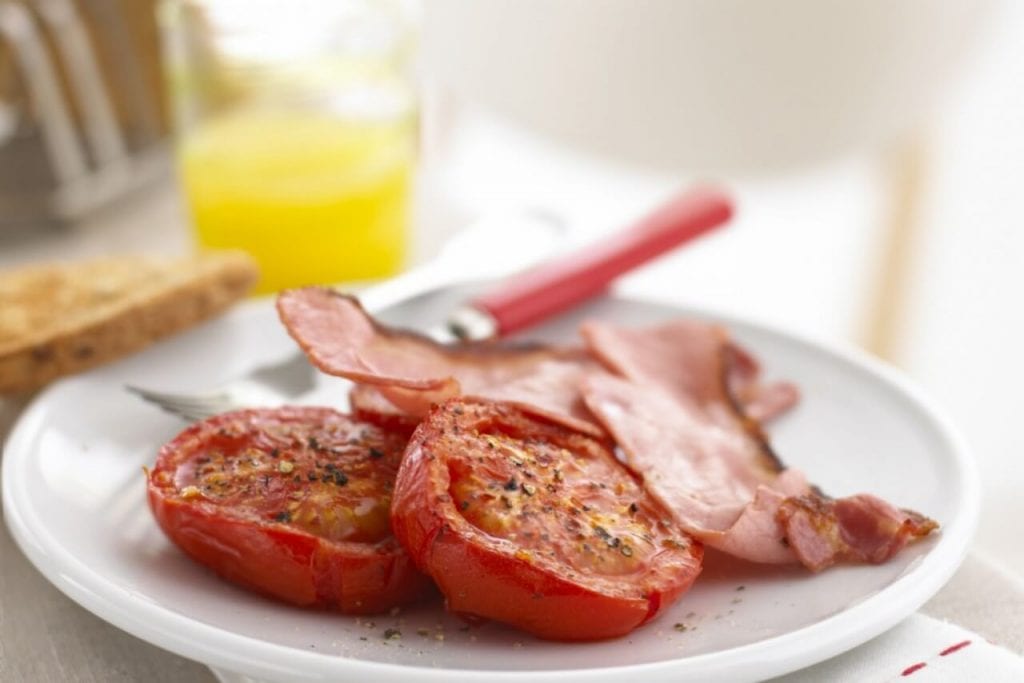 Method
1. Heat the oven to 200C/gas 6.
2. Halve the tomatoes and place on a small baking tray, cut side up. Add a sprinkling of chilli flakes, according to taste then sprinkle over the Canderel, drizzle over the oil and season with black pepper. Bake for 12-15 minutes.
3. Meanwhile heat the grill and cook the bacon until crispy.
3. Transfer the tomatoes to a serving plate and top with the crispy bacon. Serve with wholemeal toast.
180 Kcals per serving

Ingredients
3 large vine-ripened tomatoes
Dried chilli flakes
2 tsp Canderel granules
3 tsp olive oil
4 rashers lean, thinly sliced back bacon
Freshly ground black pepper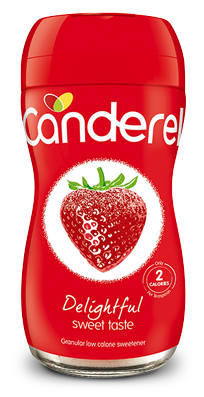 Canderel® Granules
Nutritionals
Suitable for diabetics as part of a balanced diet and suitable for vegetarians
1 Teaspoon = 0.5g (Jar contains 150 teaspoons)
Per teaspoon (0.5g)
Per 100g
Energy
8kJ
(2cal)
1597kJ
(382kcal)
Fat
0g
0g
of which saturates
0g
0g
Carbohydrate
0.5g
94g
of which sugars
0g
7.3g
Protein
0g
1.0g
Salt
0g
0g